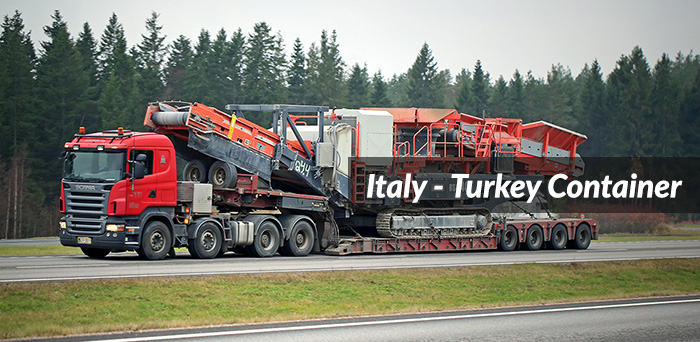 If you want to know about Turkey and Italy Transport:
Telephone: +90324 336 33 34
GSM: +90546 831 7471
E-mail: info@projeglobal.com

Italy and Turkey, which borders the Mediterranean Sea and the Mediterranean through joint business interests on the border of two countries. Turkey's EU membership from the beginning of the countries supporting the cultural affinity and Italy are among the countries bordering the Mediterranean neighbors as well as we are in geographic proximity.
The products exported by Italy include wine, olives and olive oil, leather and leather products, textiles, ready-to-wear, whole-grain products, corn, rice, citrus fruits and fruits. In addition, the manufacturing industry has developed and metal processing, shoemaking and furniture are the important livelihoods of the country. SMEs in the country are mostly family companies. Turkey to give direction to industrial production of family companies is similar to the industry.
Located in southern Europe and the Mediterranean coast with Italy, one of the foremost international trading countries and Turkey. Italian Chamber of Commerce in 2017, Turkey has chosen to focus on the country and this has created significant opportunities for choice in terms of trade relations between the two countries. The foreign trade volume between Turkey and Italy continues to grow increasing every year.
Etiketler:
turkey italy transport